The New Revolutionary Technology to Combat Ageing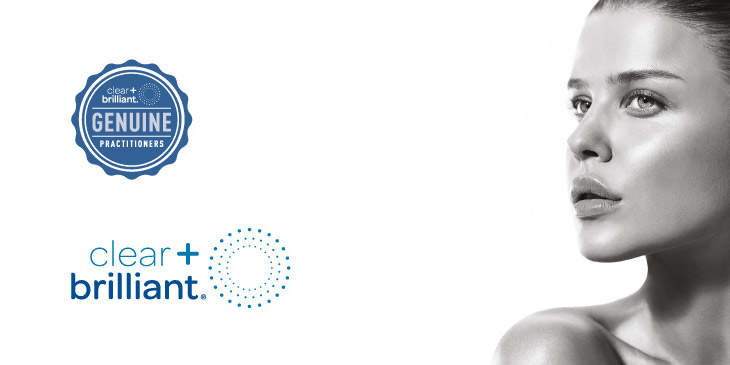 Developed to help you hold onto that youthful glow, Clear + Brilliant is designed to illuminate your natural beauty and refresh your radiance. This treatment uses safe and gentle fractional laser technology to address and prevent the early signs of ageing, it is more effective than chemical skin peels and microdermabrasion, whilst being less invasive than other solutions such as Fraxel, a stronger laser treatment.
This revolutionary laser treatment will take your skin care program to the next level by improving tone, texture and pore appearance. Clinically proven to fight and prevent the effects of aging, this treatment refreshes the skin from the inside out and encourages a boost in collagen production under the skin to improve unwanted signs of ageing and giving you the power to prevent pre-mature ageing.
The C+ B is suited to men and women of all ages, skin colours and skin types, is safe to have treatments in the summer and winter months and there is little to no social down time!
How the technology works?
The laser energy of Clear + Brilliant creates millions of microscopic treatment zones in your skin, replacing damaged skin with healthy, younger looking tissue. This renewal process is necessary in order to improve skin texture and tone.
What are the benefits?
The Clear and Brilliant can reduce pigmentation and pore size plus it will brighten the skin, improve tone and radiance. It fights the signs of ageing before they occur.
Visibly illuminated skin tone
Renewed softer and smoother texture
Naturally radiant and glowing skin
Reduction in the appearance of pores
Prevent the early signs of ageing
Results are seen almost instantly and these will improve even further as more time passes. Great for long lasting results or a refresher before a big event.
Treatments are performed 2-4 weeks apart and for optimal results a course of 4-6 treatments are recommended. If you have an event coming up in the summer and you want to look and feel your very best, we recommend talking to us now to get you started on your treatment plan.