What are Skin Peels all about?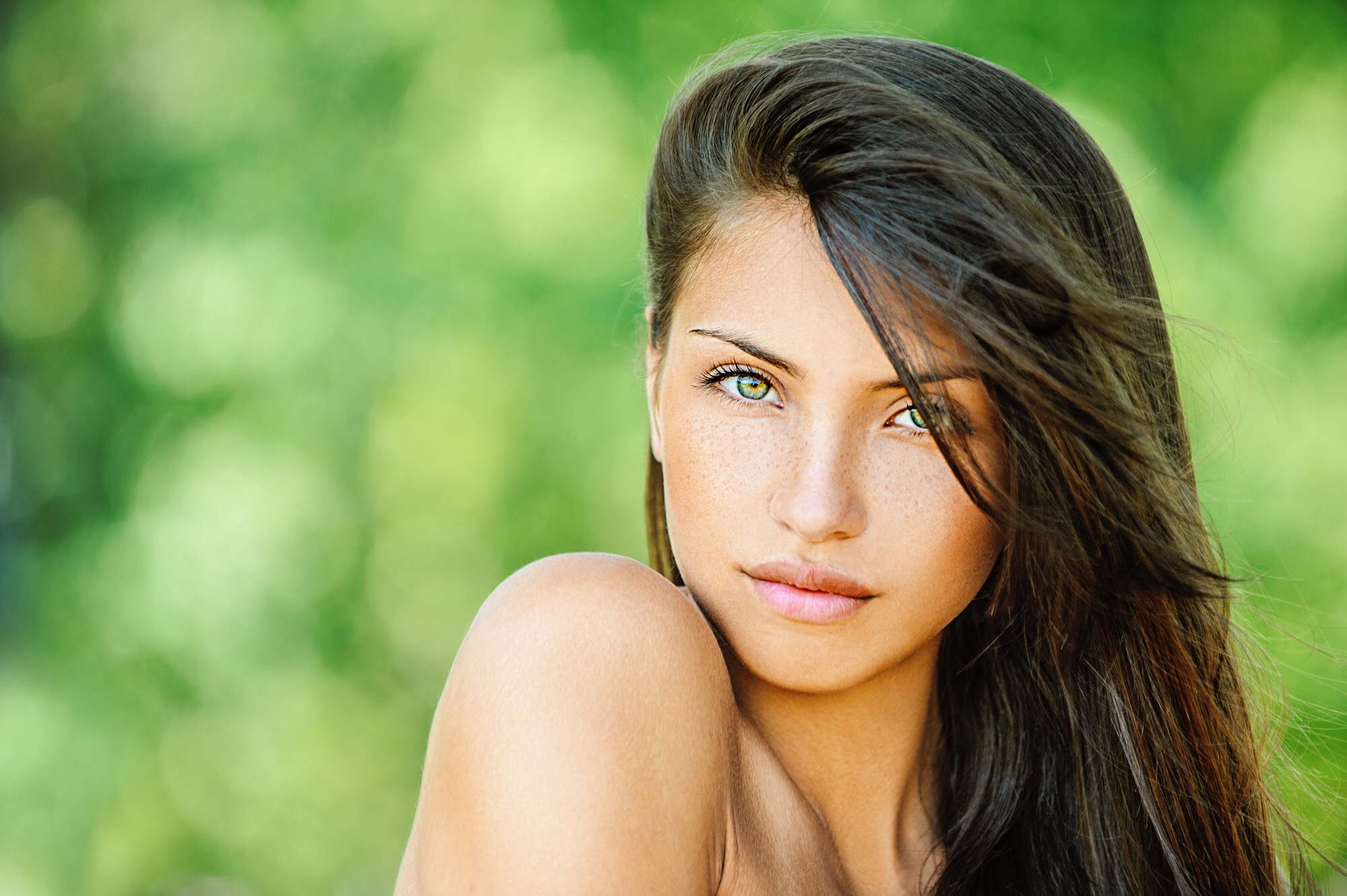 What is a skin peel?
Did you ever wonder why your skin doesn't "glow" like it did when you were younger? When we are young our skin naturally turns cells over quickly resulting in "radiant" skin. unfortunately, this process slows right down as we age.
The goal of any skin peel is the removal of the outer layer of dead cells, peeling the skin removes dead skin cells and stimulates up your skin cell growth cycle, it then stimulates collagen and elastin to tighten and firm the healthy layer beneath.
The Benefits
Encourages fresher younger cells
Facial peels are carefully formulated to clear away a dull-looking, uneven surface texture. Using gentle acids, a peel lifts away dead skin cells and sheds the surface layers, signals are sent to the living cells bellow to multiply and move up, to increase collagen production, to make more hyaluronic acid. This results is the skin behaving like a younger healthier skin!
Skin care products perform best after a peel
Another HUGE benefit of a skin peel is that once the surface layer of skin has been removed skin becomes more permeable and this will allow for much better penetration of your skin care products as there are no dead skin cells impeding their penetration.
A peel can reveal a fresher, glowing complexion beneath, giving your skin care routine the boost it needs to achieve your best-ever skin!
A series of peels is a skin changer
Having skin peels performed fortnightly for a series of six treatments strengthens the outer layer of the skin, improves texture, softness, superficial blemishes and uneven skin tone. Skin peels increase hydration levels of the skin resulting in skin plumping and reducing the appearance of fines lines and wrinkles.
Paramedical sounds scary but it actually just means RESULTS!
Our paramedical treatments are definitely NOT scary! they are highly specialised, and move treatments from pampering with limited anti-ageing benefits into an exciting new space of highly effective results, performed by skin professionals with advanced training and experience.
Our skin peels have little to no discomfort and little to no downtime. Each of our skin peels and our Clear + Brilliant laser would be considered "lunch time" treatments where you can step out of salon and right back into your day!
Choosing the right paramedical skin treatment for you
Clear + Brilliant Laser
Developed to help you hold onto that youthful glow, Clear + Brilliant is designed to illuminate your natural beauty and refresh your radiance.
This treatment uses safe and gentle fractional laser technology to address and prevent the early signs of ageing, it is more effective than chemical skin peels and microdermabrasion, whilst being less invasive than other solutions such as Fraxel, a stronger laser treatment.
This revolutionary laser treatment will take your skin care program to the next level by improving tone, texture and pore appearance. Clinically proven to fight and prevent the effects of aging, this treatment refreshes the skin from the inside out and encourages a boost in collagen production under the skin to improve unwanted signs of ageing and giving you the power to prevent pre-mature ageing.
To learn more about Clear + Brilliant Laser click here https://www.navanahbeauty.com.au/blog/the-new-revolutionary-technology-to-combat-ageing/
A-Zyme Peel
The A-Zyme Skin Workout utilises Retinol, one of the most effective anti-ageing ingredients available, combined with Bromelain. The power house of all anti-ageing treatments, this fast-acting, non-invasive skin rejuvenation treatment has been carefully formulated to combat the effects of ageing and UV damage, as well as improve the appearance of fine lines, skin tone and texture. In addition, the A-Zyme Peel can also be a good solution for those with acne by managing our skin's oil levels and reducing the build up of dead skin cells.
As Retinol has been shown to support the production of new skin cells, the A-Zyme Peel also can target dryness and dehydration, as well as blotchiness – all factors that contribute to visible ageing. It achieves this by dramatically retexturing the skin and plumping up fine lines and wrinkles with increased hydration to leave the skin looking clarified, refreshed and luminous.
The A-Zyme Peel is compatible with most skin types, however, it is not suitable for women who are pregnant or lactating. If you are on any medications or have been using Retin A, be sure to discuss this at your skin consultation.
Vita-REPAIR (Lactic Acid Peel)
A Lactic Acid Peel can be beneficial for a range of skin concerns, from acne, to UV damage, fine lines and pigmentation. A naturally occurring ingredient, Lactic Acid can be found in some plants and fruits, but research has recently found a way to integrate it into skin care.
When brought into contact with our skin, Lactic Acid works to dissolve the bond that holds dead skin cells to our skin's surface. By ridding our skin of these dead cells, we can help to treat some of the signs of hyperpigmentation, uneven skin tone and roughness, not to mention freeing up blocked pores that can contribute towards acne.
Once the layer of dead skin cells has been removed, a fresh layer of skin is revealed with a smoother texture. The beauty of the Lactic Acid Peel is that it can also assist in hydration to create a more plump and radiant complexion.
Lactic Acid Peels deliver fast results and actively work to resurface and improve your skin's moisture levels while restoring clarity and skin luminosity.
There is usually very little sensation with a Lactic Acid Peel and minimal visible down time. This is one of the reasons a Lactic Acid Peel has often been affectionately labelled a 'lunch time peel' – you can pop out at lunch for quick peel and no one will be any the wiser!
It is recommended to have a course of treatments to get the most out of your peels – six treatments, two weeks apart will help you to see real visible results in 90 days. To get the most out of your Lactic Acid Peel, your skin technician will likely recommend that you follow up your treatment with Lactic Acid skin care products at home in a long-term care programme.
Mandelic Acid Peel
This Alpha Hydroxy Acid (AHA) is found in its natural form in almonds, and is a potent ingredient for reducing the dead cells on our skin's surface. In skin treatments, it is used to combat the blotchiness of hyperpigmentation and minimise the appearance of melasma, fine lines and wrinkles. It can also be beneficial for patients with acne.
Thanks to the clearing of dead skin cells, Mandelic Acid can help to minimise pores and alleviate acne symptoms, as well as targeting skin discolouration. During the treatment itself, you may feel a slight tingling, but no pain.
This type of treatment has a minimal physical peeling effect but this doesn't mean it's not working hard for you. Rather than producing a lot of physical peeling, Mandelic Acid encourages the skin's own regenerative functions. It is suitable for use on most skin types, and is safe for women during pregnancy.

Radiance Plus+
The Ultra Brightening Accelerator Mask, targets hyperpigmentation and photoaging concerns. This Mask contains a powerful blend of 8 skin brightening agents including Artocarpus Extract, Pterostilbene and a combination of Alpine plant extracts. The ingredients within this treatment mask assist to break down melanin within the melanocyte resulting in the acceleration in the removal of hyperpigment. In combination with the Ultra Brightening homecare regimen these treatments will assist in brightening the complexion.
We recommend a Skin Consultation with the booking of any of our Paramedial Facial Treatments. To learn more about our Skin Consultations Click here! https://www.navanahbeauty.com.au/blog/what-lies-beneath-your-skin/
April is Skin Love Month!